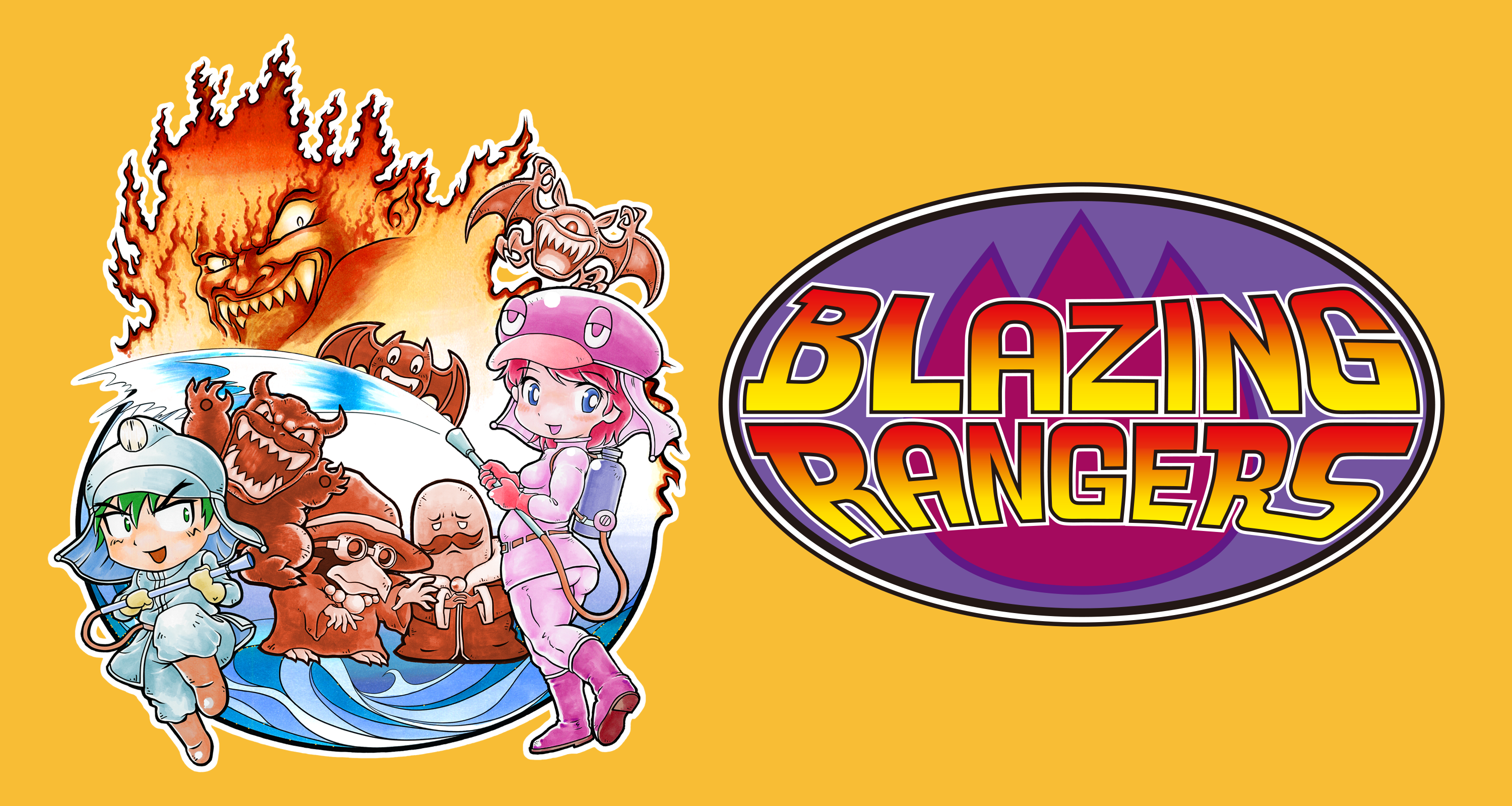 Blazing Rangers / 炎のレンジャーマン
The Famicom cartridge release is here!
---
大変お待たせしました!!いよいよFC版の発売決定!
Today is an exciting day for everyone who worked tirelessly on this release, Honō no Rangerman is finally out for the Famicom!
We made an unboxing video for you, so you can have a look at how lovely it turned out:

炎のレンジャーマンが遂にFC版で発売!エミュレーターではない実機テストで時間をかけ、限界ギリギリまで尽力を重ねてきた素晴らしい結果の賜物です!
できたてほやほやの開封動画を作成しましたので、是非一度ご覧ください。

If you like what you see, and enjoyed the demo, please consider to support the release with a purchase, available as long as stock lasts!

開封動画をご覧になり更にデモ版をプレイされましたら、まだ在庫がある内に下記よりご注文をご検討ください。
小売販売は一切なく、WEBストア限定&世界一斉発売&限定生産本数となります。この機会に是非是非是非!!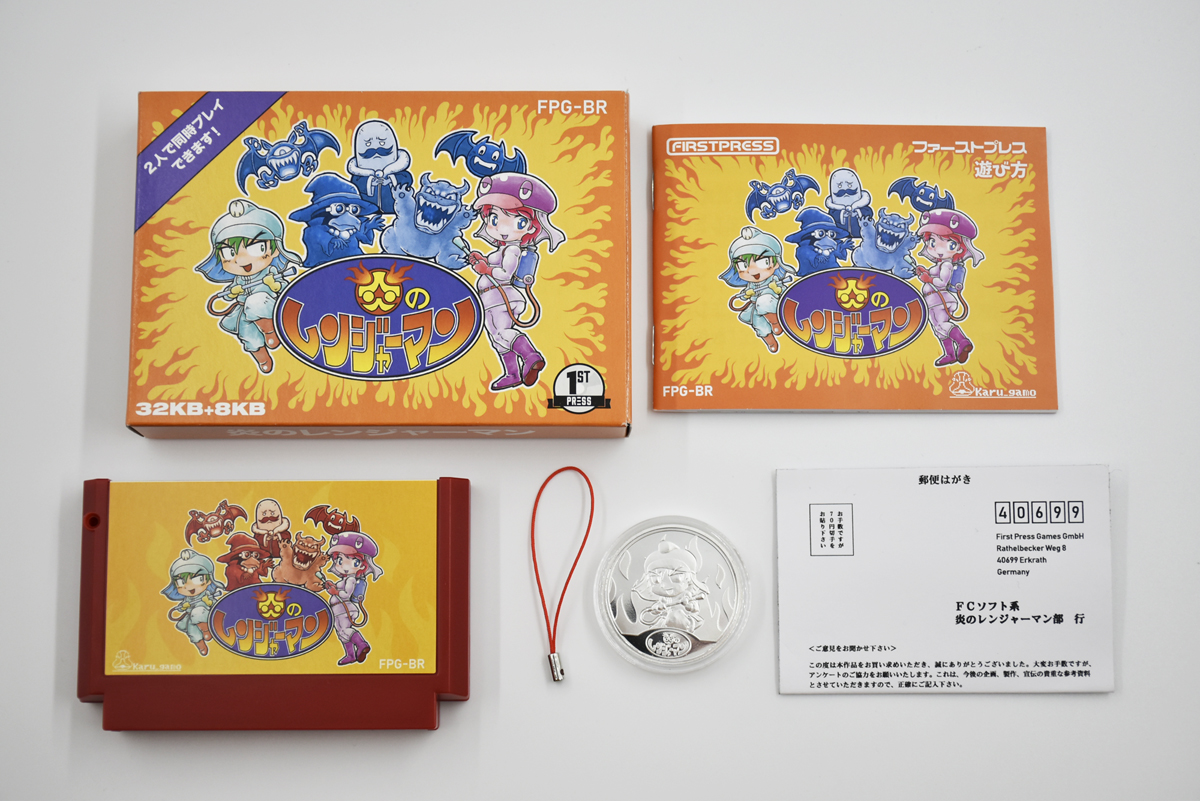 [注文はこちら]

That's of course not all, the EU & US Version Blazing Rangers recently finished development and is in production as well. This part took a bit longer since the game had to be optimized to also work well on PAL systems. So no matter which system you play the NES cartridges with, we can assure you it will be a great experience.

それだけではなく、欧米版Blazing Rangers(NES)もようやく開発が終了し生産体制に入っております。
PALシステムでもうまく機能するように最適化する必要があった為、実機テストでかなりの時間を要しました。
その甲斐あり、どのシステムでNES版カセットをプレイしてもストレスフリーな素晴らしい仕上がりは間違いなし!

The Limited Editions are coming together nicely as well, so if you ordered the game with all bells and whistles, you can look forward to new updates about them too.
Stay tuned for more!

限定版も順調に仕上がっておりますので、全バージョンをご注文された方はそれらに関する最新情報もどうぞお楽しみに!

それでは本作の完走までお付き合いの程、宜しくお願いします!
Get Blazing Rangers / 炎のレンジャーマン